A bacterial film floats on the surface of your aquarium, and you wonder where it came from? Is it a threat to your fish? What causes it? Continue reading and you will find the answer to these questions.
No wonder that when you see a thick foam on the surface of the aquarium water, you feel anxious. However, do not panic, because this is a signal to take practical action.
Foam in the aquarium – where does it come from?
Foam on the aquarium water surface can come from various sources, some of which are not dangerous for the aquarium inhabitants, while others are a warning signal. Let's start with the first kind that does not pose a threat to fish life. Foaming on the aquarium surface may be caused by incorrect water replacement. If the liquid is poured into the container from an inappropriate height or at too fast a rate, the formation of bubbles is a completely natural process, as it acts as a whirlwind sweeping away any contamination from nooks and crannies. Another possibility is residue from detergents.
If you know that the reason for the formation of foam in your aquarium is one of the mentioned factors, remove it. In the first case, start by slowly pouring water into the aquarium (pour it on the glass or on the plant leaves). And if the container you are pouring the water from has previously been in contact with a foaming detergent, try using another one. Also remember that the filter (as long as it is in good working order), will dissolve the foaming liquid.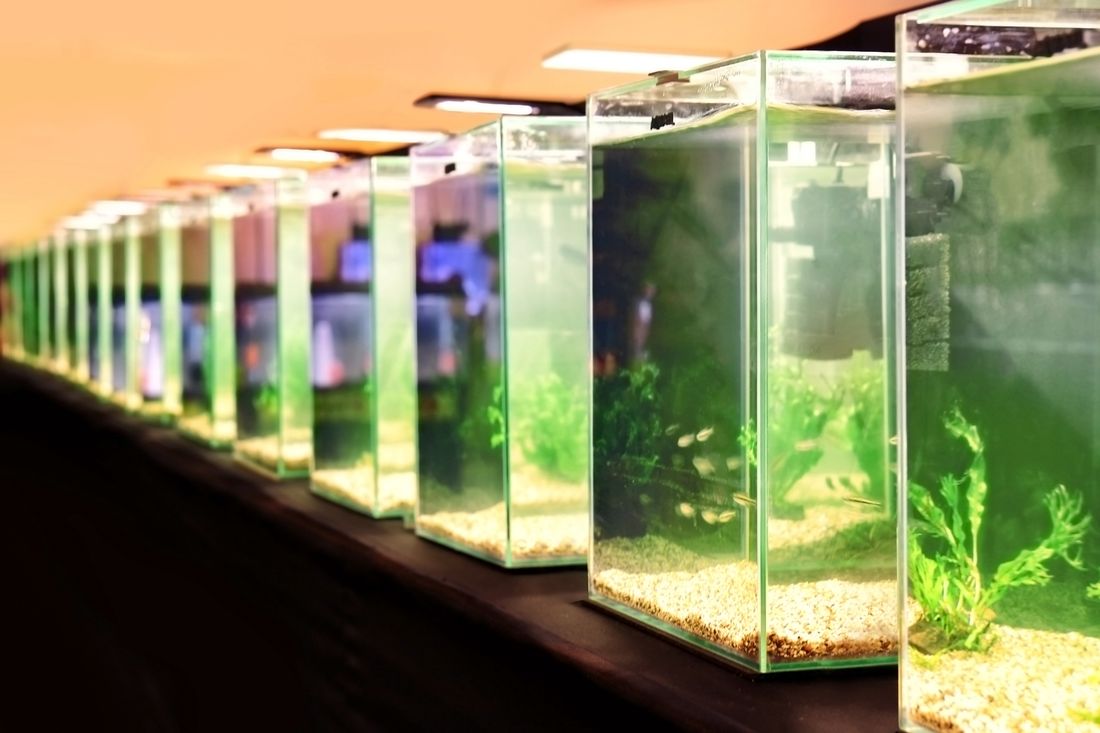 Bacterial film in the aquarium – how to get rid of it?
What if there is a bacterial film on the water surface? It is usually formed by bacteria, algae and protozoa. This creates a dense white film. Where does it come from? In case the aquarium has no lid, dust and pollutants from the air fall on the water surface every day, which may answer this question. Other possibilities are uneaten food and frequent replanting. Moving the soil releases organic compounds and pollutants into the water. The film can also be caused by a combination of these factors.
How to get rid of this problem? You can buy a suitable lid, remove the film manually, use a surface filter or introduce animals that feed on the biofilm into the aquarium. Mollies or snails will literally eat the problem.